Finishing strong at the Horsetooth Half.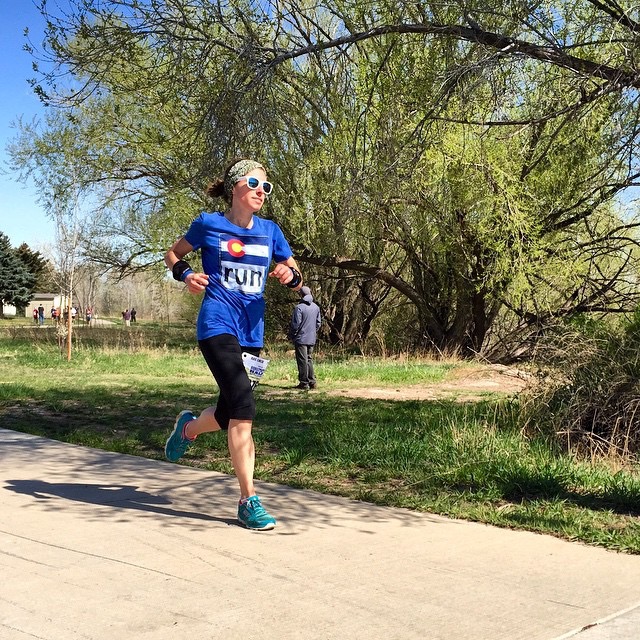 Mile 10 of the Horsetooth Half.
Gravel in a hairpin turn on the Rist Canyon descent sent me into a guard rail, but I did manage to stay upright. I have a feeling that wouldn't have happened if I hadn't shaved my legs this morning.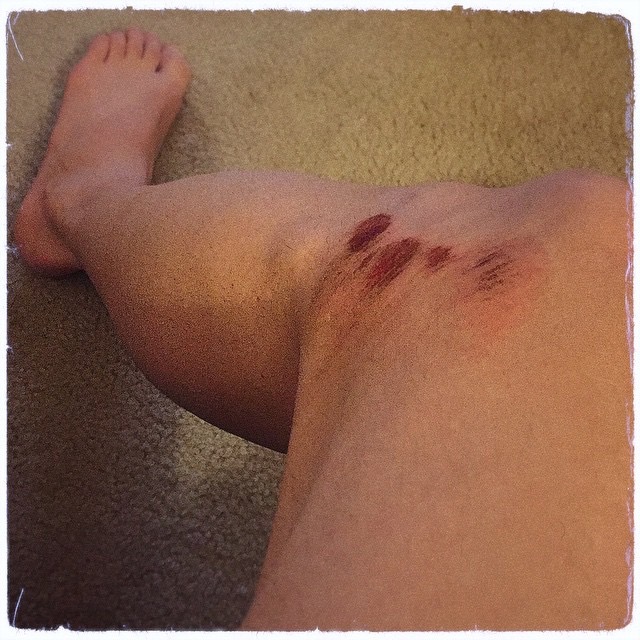 Trail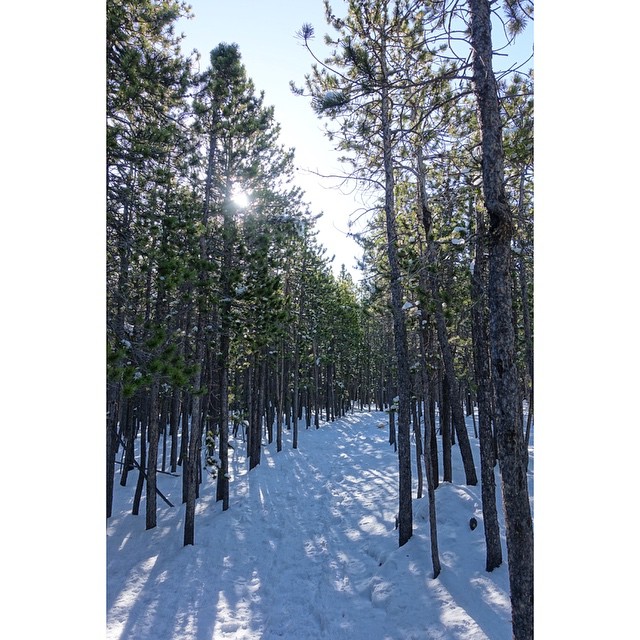 Longs from Crosier
Out for a hike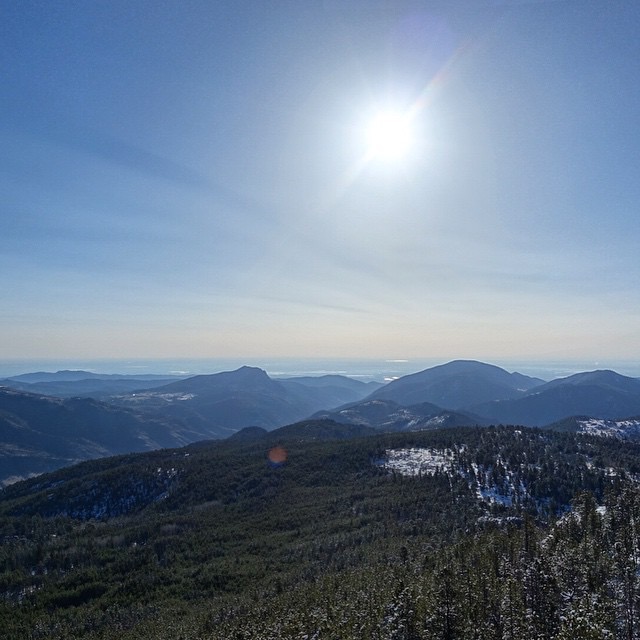 Family tree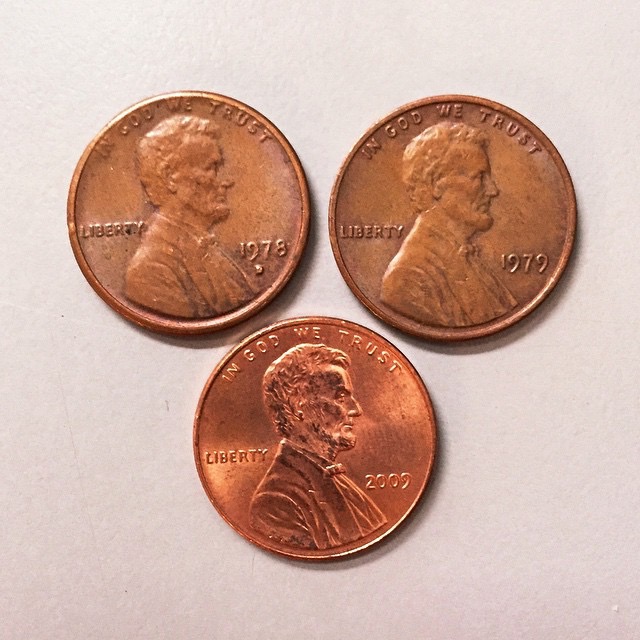 Will was very eager for me to see the moose in the back yard this morning.